About Probate Sales Specialist
We do not just occasionally sell Probate Real Estate, we specialize in Probate sales. Because of this we appreciate what a difficult and emotional time this can be, dealing with the loss of a loved one, and with items related to the Estate that just can't wait. We are here to help. Based on our experience we have tailored an approach that makes your role as Executor/Administrator in regards to the real property as effortless and efficient as possible.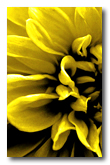 Additionally, First Team Real Estate is the largest producing real estate brokerage in our market for the tenth consecutive year (actually, we out perform our nearest competitor by a margin of over 2 to 1). We invest more money marketing homes for sale than any other real estate company in Southern California. This increased advertising creates more demand and more demand results in a faster sale, a higher price, and often both. Listed below are just some of the unique factors that make working with us your best choice.

Upon signing the Listing Agreement, Probate Sales Specialists will provide you free of charge the following valuable reports and services:
Home warranty plan through First American Home Buyers Protection Corporation that will cover many of the homes systems and appliances until the close of Escrow. Unknown existing conditions may also be covered if they could not be reasonably observed by looking at or operating the system or appliance. This type of policy offers the Estate additional piece of mind while limiting large unforeseen expenses.*
Information on an inheritance cash advance which can provide the money you need now without long delays. Because this is a cash advance against the inheritance there are no monthly payments, credit checks or income verification required.
Professional Termite Report so that you will know the extent of any damage and needed repairs if necessary.
Title Property Profile so that it can be determined early in the process if there are any liens or other legal encumbrances against the property that could ultimately delay the sale.
Professional Market Value Estimation derived from multiple sources including First Team's proprietary systems Market Trends and Trendgraphix which factor not only closed sales but also pending and current properties listed for sale. This allows us to offer an informed opinion of the best pricing for your property.
Advise on potential cosmetic enhancements and property repairs that will add disproportionate value to the property and aid in marketing time.
A list of frequently required services which you can use to research providers that meet your specific criteria.
A chart of a typical Probate Timeline so that you can better understand and coordinate the process.
First Team is #1 in home sales in our market for a reason. Below are just some of those factors that will be working to your advantage.
State-of-the-Art Marketing including a proprietary lead-capture system with an existing Buyer's Pipeline with over 31,000 in-place buyer's for our listings. Our diverse advertising mix results in approximately 6,000 buyer ad calls a month. There is a significant chance we already have a buyer for your property.
Over $4,000,000 invested annually in local advertising, including internet, print media, etc.
Best (our opinion) affiliated services in the Real Estate Industry including Escrow, Title, Home Warranty, etc.
First Team Real Estate is known for our commitment to the community. This commitment includes providing volunteers and monetary donations to the local Habitat for Humanity. Additional, First Team Founder, Cameron Merage is the founder and leader of "First in Our Hearts", a charitable foundation that works to make life better in communities we serve.
Multi-lingual team to accommodate a diverse market.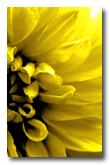 Please contact us today and let us know how we may be of service or for a full presentation of our industry leading capabilities. We represent properties located in Los Angeles County and Orange County, California.
© 2009 First Team Estates®. All rights reserved. This is not intended to solicit listed property. If your property is currently listed for sale with a broker, please disregard.
DISCLAIMER: This website provides general information and should not be used as a substitute for professional legal advise.