Custom WordPress Web Design for California and beyond…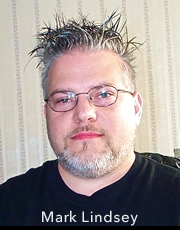 Based in Long Beach, California, I specialize in providing custom web design and affordable web hosting solutions for fine artists, the entertainment, music, and medical industries, affiliate marketers and small businesses all over the world.
Whether you're looking for a simple but memorable custom WordPress marketing blog, a larger media-rich CMS (Content Management System) website with custom photo galleries, videos, podcast media, image sliders, or an e-commerce store that's easy to manage, I can work with you to produce a custom web design that suits all of your needs, and within your budget.
My design philosophy embodies clean, simple and elegant layouts with a focus on SEO (Search Engine Optimization) and rich-media (audio, video, etc. – when appropriate).  I believe that less is almost always more, so striking a balance between effective content, ease of use & navigation, and "eye candy" design appeal, is always paramount.
I also provide customization, repairs, content formatting/clean-up, updates and maintenance on existing web sites, social media integration (such as Facebook "Like" buttons, profile banners, backgrounds, and ads), and other services such as audio/video/music scoring/production/editing/mixing/mastering/publishing, and Mac computer tech support/training/upgrades/repair.
With well over a decade of experience building unique and custom web sites, my clients from Los Angeles to London continue to appreciate and benefit from my "almost obsessive" attention to detail and constructive suggestions about how we can work together to improve their websites, increase their organic search engine traffic and hone their social networking & online marketing strategies.
All design projects for $900 or more include a full year of free web hosting* on high-speed servers, provided by one of the largest and most reliable hosts available, and personalized support.
*(up to 500MB space / 5000MB bandwidth, shared server)
Some Recent Custom WordPress Design Projects
See more 
custom WordPress and HTML web designs
, then 
contact me
 today for a free estimate on your next project.